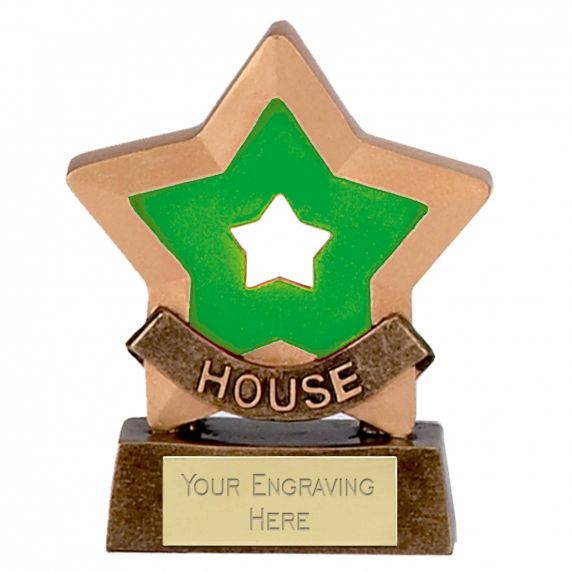 Product Details
More Information

| | |
| --- | --- |
| Height | 8cm (3 1/4″) |
| Colour | Gold |
| Material | Resin |
| Centre Disc | No |
Economy

Delivery

Courier Delivery (with 1 Hour Delivery Window)

2-3 Days
48 Hours (2 Working Days)
Next Working Day (Where Available)

Order Total

£0 - £60

Order Total £0 - £100

Order Total £100+

Order Total £0 - £100

Order Total £100+

UK Mainland
£3.49
£5.99
FREE
£6.99
£1.00
Northern Ireland
£3.49
£10.99
£6.99
-
-
Scottish Highlands
-
£10.99
£6.99
-
-
Scottish Islands
-
£10.99
£6.99
-
-
Channel Islands
-
£10.99
£6.99
-
-
*We offer a range of delivery options, depending on the product you're buying. The available delivery options will be displayed on the checkout screen, once your delivery address has been provided for calculation.
We are the only online awards retailer that offer 48 hour courier delivery as standard, without paying a premium.
Order Before 2PM For Next Day Delivery
This service is available for a small surcharge on all items marked, (excluding engraved pewter cups, tankards or engraved glass) and can even include weekends by special arrangement.
Delivery Charges
We regularly review our delivery charges and are confident that we offer the most competitive rates available.
Mini Stars Green House Award Trophy 8m (3 1/4")
Resin mini stars green house trophy, measuring 8cm. Incorporating a green star, inside a gold star. Overlaid with a banner, showing the word house. On a gold base, which holds an engraving plate.
Available In Blue, Green, Red & Yellow House Colours
Free Engraving
Great savings with our multibuy discounts!

Full Details
You May Also Like
Check items to add to the basket or