To help in making each award truly special for the recipient, we have implemented a roll out of Free Custom Centres - available on any item where you see this in the design (denoting the area your design will cover).
We are continually updating the range of products this is available for, if a particular item is of interest please contact us and we will be glad to confirm suitability.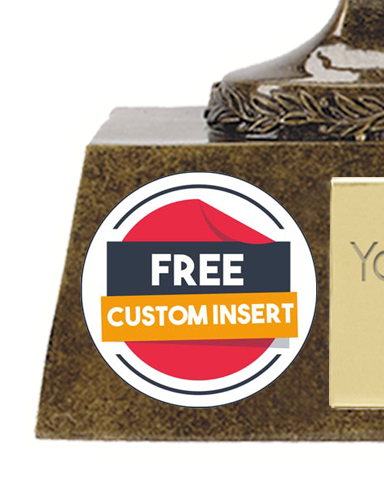 To order, simply add your required engraving details and upload your required logo - we'll do the rest.